Mitch Wilson
Principal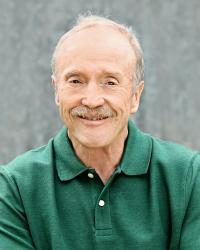 30 Years of Experience in Industrial Environmental Compliance
Mitch began his career analyzing environmental samples at a commercial analytical laboratory and was later promoted to the management of the lab. In 1981, Mitch began his employment with Mobley Environmental. He had a wide range of environmental service companies which included municipal landfills, pesticide formulating facilities, hazardous waste storage and treatment facilities, and oil and gas service companies. When Mobley Environmental became a public company, Mitch was promoted to Vice-President of Environmental Health and Safety.
Through his sixteen year career with Mobley, he gained a wealth of experience in waste management. Specifically, Mitch established protocols for characterizing waste materials and strategies for converting wastes into usable products or ingredients used to make products. Mitch has been successful in gaining state and federal concurrence in the conversion of hazardous wastes into valuable products and by-products. Having been the individual tasked with determining which wastes were acceptable at municipal landfills, used oil facilities, and hazardous waste facilities, Mitch can assist you with minimizing waste and in determining the most efficient means of dealing with wastes that can't be minimized.
In 2000, Mitch formed Titanium Environmental Services, LLC (TES) to assist industrial facilities and businesses in compliance with environmental regulations. When Mitch formed TES he committed himself to providing the kind of service that he demanded from consulting firms during his career as a purchaser of consulting services. He believed that it is imperative that clients believe that they receive good value for every dollar they spend on consulting services. Providing good service and sound advice is the key to the long term survival of any consulting firm.
Mitch has permitted, drilled and operated both Class I and Class II injection wells. These types of wells are used to dispose of waters produced by oil and gas operations and industries. TES can assist in evaluating the suitability of a location for an injection well and in evaluating the potential regulatory pitfalls.
He has experience in obtaining authorization for emissions from all types of industrial and oilfield facilities. He has worked on projects involving everything from auto body shops to large chemical complexes. The focus for every project is to obtain the maximum flexibility for the client's operation while assuring compliance with applicable standards and regulations. Mitch has the experience and knowledge of industrial operations that allow him to understand a project quickly and assist in process alteration decisions if necessary.