Erica Williams
Environmental Compliance and Quality Control Specialist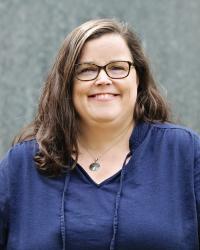 Serving as Environmental Compliance and Quality Control Specialist, Erica has over twelve years of experience in environmental consulting and data quality control. In addition to providing regulatory compliance support to our clients, Erica is responsible for oversight and implementation of our internal quality control process.
Erica oversees preparation of air permit applications, stormwater plans, Toxic Release Inventory reports, Point Source Emissions Inventories, semi-annual compliance certifications and deviation reports. She has been instrumental in preparation of many Phase I Environmental Site Assessments, Affected Property Assessment Reports, Response Action Plans and Response Action Completion Reports. Erica monitors and tracks progress and due dates for client projects, and performs quality control reviews of laboratory reports, data tables and figures.
Erica graduated from West Texas A&M University with a Bachelor of Science degree in biology. Prior to joining TES, Erica was a project coordinator/assistant scientist for an environmental consulting firm in Edmonds, Washington.